WAR IS OVER
(
CROATIAN PREMIERE
)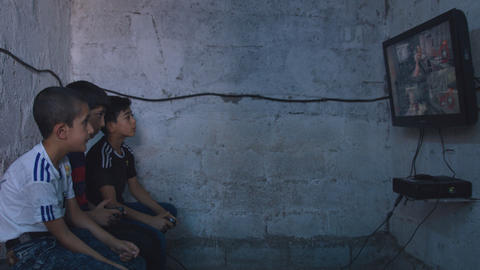 Title: WAR IS OVER
Year of production: 2021
Duration: 73`
Director: Stefano Obino
Screenwriter: Stefano Obino
Camera: William Chicarelli Filho
Sound: Tihomir Vrbanec, Luka Gamulin
Editing: Stefano Obino, Vladimir Gojun
Music: Nema glazbu
Producer: Tania Masi, Stefano Obino
Production: Stefano Obino Productions , Nukleus Film
Synopsis:
Iraqi Kurdistan. What happens to war zones after the spot-lights go off? Where do its children go?
The last war against Isis left 1.6 million of people in need. Half of them are less than 18 years old.
A mother's diary accompanies us on her journey to reconstruct a finally normal life, made of simple things. Disordered elements of a post-traumatic stress syndrome
ask to move away from the tragedies experienced in war.
It's a frenetic, explosive and totally unexpected euphoria. WAR IS OVER is an account of the resilience of the human spirit, and its enduring hopes.