6 meters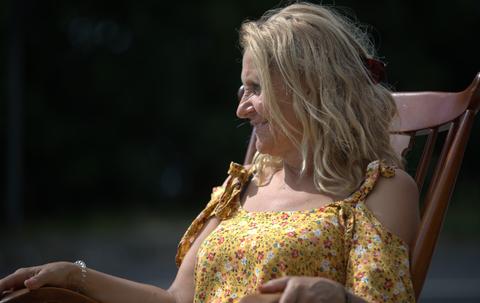 Synopsis:
After the construction of the first section of the highway Matulji - Tunnel Učka in 1980, when only my family was forcibly alienated several thousand square meters of land, there has been talk of building a complete highway profile and this uncertainty lasted until early 2021 when a decision was made to demolish several houses, and among them my family's home. Until the last day, it was not known from which side the new section of the road of state interest would be built and which houses would be demolished, and the answer to every question addressed to the authorities was uniform: "Dear Sirs, we will inform you when the time comes".
Thus, all these people became invisible and neglected, living for twenty years in the same answer, wanting to know when and if everything will come to an end. From year to year the traffic became bigger and louder, and life without noise barriers, which were also not set up despite numerous inquiries, became unbearable.
As a participant in this, along with my family, neighbors and others who are going through the trauma of many years of uncertainty, I want to show the (in)importance of those people who for several generations are left without their land and live with noise.